RELEASES – "Brand-New"
THE FADEAWAYS – Transworld 60's Punk Nuggets! LP (SFR-096)
A:                                B:


Sorry                           

Test Driver

 
I Don't Care                  

Lie, Beg, Borrow & Steal

 
Shake It Some More      

Nothin'

 
Things She Says            

I'll Be Doggone

 
Little Lover                    

How Do You Feel

 
Born Loser                     

Midnight To Six Man

 
We're Pretty Quick          

I'm Just A Mops
After their raving debut album "Teenage Hitsville" the wild garagepunk-trio from Tokyo THE FADEAWAYS have a new vinylic gem to offer: "Transworld 60's Punk Nuggets" is THE FADEAWAYS playing a selection of their own favourite garagepunk classics and interpreting them in their raw, low-fi, powerful way.
As soon as you put the needle on the record it's impossible to sit still while absorbing this raw energy coming from the speakers! Starting with "Sorry" (originally by THE EASYBEATS), which alongside "Midnight to Six Man" (originally by THE PRETTY THINGS) was actually one of the first songs the band used to practice when they first started playing together, the album presents you with 100% wildness from beginning to end. With "I'm Just a Mops" (THE MOPS) and "Test Driver" (THE BUNNYS) they also added two brilliant Japanese 60's classics.
These boys obviously not only have great taste in music, but they definitely also know how to deliver it!
THE REVOX – In Mono LP (SFR-095)
A:                           B:                                       


Father in Low          Axis
Gloria Stompers     Never Ending Trip
Three For Love       She's So Fine
I Need Love             Hey Joe
Out Of My Mind

  

Beyond The Dreams Of My Youth


Hailing from the steepest Alpine summits of Switzerland, THE REVOX are here to deliver 10 new stomping pieces of wild Rock & Roll and are ready to kick you in the most sensible parts of your anatomy!!!
Recorded and mixed at the all-analog Shirts Off Studio in Bern by the talented Sebastian Zwahlen along with the tedious production talents of Robert Butler, plus equalization and mastering perfection by the mysterious Adi Flück from Centraldubs in Bern – this LP will certainly make you dance, unless you got no soul.
THE REVOX are musically oriented towards the mid-sixties – their trademark is raw, fuzzy Garage punk with screaming vocals and pure energy. After their first two albums "The Revox Vol.1" and "Lazy Sunshine" and most recently their wild 7" "Talk About Her" (out on VOODOO RHYTHM
RECORDS), their latest LP "In Mono" (released on SOUNDFLAT RECORDS) continues that very trademark-sound. A wild, punky coverversion of the classic "Hey Joe" bearing a touch of Arthur Lee's LOVE marks the sole exception among otherwise all originals. If it is the catchy "Father in Low", the fiery "I Need Love" or the multi-faceted "Axis" – the trio sure knows how to make great music!
Don't miss out on this fantastic album and be prepared to go on a wild journey with these boys !
LES ENVAHISSEURS – Garage Monkeys LP (SFR-094)
A:                                  B:





House of Evil                   Fonzambow
En Retard                       (Comme) Tourgueniev
Je Ne Crois Pas               Le Fil Des Jours
My Gorilla                       Ottawa
Chaque Chaque Fois        (Je Me Croyais) Mod
La Nuit Du Sadique

          

Tu Le Sens Mon Beat
                                                                         

Trop Snob
After their first 7" "Do The Fonz!" out on AVE THE SOUND the Canadian LES ENVAHISSEURS now release their debut album "Garage Monkeys" on SOUNDFLAT RECORDS. You can expect a combination of partly English, but mainly French male vocals and female (background) vocals harmonising with some wild guitars and keyboards that add up to a fine 60s Garagerock with a French Yéyé-touch.
High energy and intense personae on stage, intelligent lyrics and a perfect chemistry make the unique sound and presence of LES ENVAHISSEURS which tranlate directly to their record.
The album consists of 11 originals and two fantastic covers – "La Nuit Du Sadique", a fabulous French version of the Back from the Grave-classic "Night of the Sadist", originally by LARRY & THE BLUE NOTES, and "Trop Snob" – their very own French version of THE SEEDS' "Pushin' Too Hard". Yet, their own compositions on the album are just as catchy and wild: if it is crazy songs like "House of Evil", "Ottawa" with its BO DIDDLEY-kind of beat or wild Songs like "Tu Le Sens Mon Beat" – these tunes are just perfect to (Go-go-)dance to! Matching the band's name LES ENVAHISSEURS ("The Invaders" in English), they even add a futuristic organ 60s-space-sound here and there.
Make sure to catch these incredible boys and girls on stage and on record – they will certainly blow your mind!
KING CORNELIUS & THE SILVERBACKS – Swinging Simian Sounds LP/CD (SFR-093 / SFR-CD-043)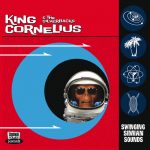 A:                                   B:




Chimps In Space              Manila Gorilla
I Am Great Ape                Simian Shake
Tabu                               I'm A Monkey
Cthulhu                           Apes Of Wrath
Gorilla Milk                      Those Apes




The Only Ape In Space

     

(Mighty Mighty) The Great Ape

 
                                      

(I'll Show You How To) Misbehav

 
From deep within the jungle comes KING CORNELIUS, tracked, hunted and captured by a sturdy band known as THE SILVERBACKS. Working together, they have combined the sounds of the jungle, the jet set and the space age using tones taken from the surf and the garage.

Their debut album "Swinging Simian Sounds" absolutely catches this sound combination – starting off with the fun surf-pop-punk-tune "Chimps in Space" the record grabs you instantly and literally makes you go ape! You get a cool instrumental surf tune "Tabu" with chimpanzee sounds on the one hand and mental garage-punk songs like "I'm a Monkey" on the other. Not least, you will find the beautiful, dreamy ballad "Only Ape in Space" that rounds up the Album perfectly.
Be prepared for the rites of passage to the hidden listening pleasures of "Swinging Simian Sounds" and all it has to offer to the willing and the ready.
You'll never look at a monkey the same way again!
JON & THE VONS – Forget You 7 (SFR-45-042)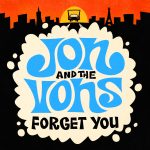 A:                              B:




Forget You                  Cry A Little Longer




Leave My House          Drivin' Sideways






Following up their fantastic album "Gratest Hits Vol. 1", "Forget You" is the latest single by the fabulous JON & THE VONS released on SOUNDFLAT RECORDS. You'll be overwhelmed by this collection of garagepunk-classics, interpreted in the wild, to the point JON & THE VONS-way!
If it is the fuzzy "Forget You" – an English version of the frantic Italian 60s garage-dancer "Ricordami" by THE RANGER SOUND, THE MODDS' "Leavy My House" with an incredibly cool organ and a stomping beat, the danceable "Cry A Little Longer" (originally by THE GRODES) with cool guitar- and organ-elements and its catchy, harmonised chorus, or finally the cool "Drivin' Sideways" (originally by MERRELL FRANKHAUSER & M.S. BOUNTY) – each song is another great coverversion of another one of those incredible 60s-songs from the garage interpreted in a fresh, wild way by this amazing, powerful band.
An absolute must for any lover of 60s-garage-punk-rock-music!