RELEASES – "Brand-New"
JON & THE VONS – Forget You 7 (SFR-45-042)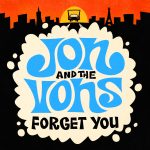 A:                                                 B:
Forget You                             Cry A Little Longer
Leave My House                 Drivin' Sideways

Following up their fantastic album "Gratest Hits Vol. 1", "Forget You" is the latest single
by the fabulous JON & THE VONS released on SOUNDFLAT RECORDS. You'll be
overwhelmed by this collection of garagepunk-classics, interpreted in the wild, to the
point JON & THE VONS-way!
If it is the fuzzy "Forget You" – an English version of the frantic Italian 60s garage-dancer
"Ricordami" by THE RANGER SOUND, THE MODDS' "Leavy My House" with an incredibly cool organ and a stomping beat, the danceable "Cry A Little Longer" (originally by THE GRODES) with cool guitar- and organ-elements and its catchy, harmonised chorus, or finally the cool "Drivin' Sideways" (originally by MERRELL FRANKHAUSER & M.S. BOUNTY) – each song is another great coverversion of another one of those incredible 60s-songs from the garage interpreted in a fresh, wild way by this amazing, powerful band.
An absolute must for any lover of 60s-garage-punk-rock-music!
THE AUTORAMAS – Libido LP/CD (SFR-092  /  SFR-CD-043/HBB 150)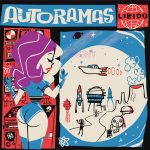 A:                                                 B:
Sofas, Armchairs and      Chairs   Non-Practitioner
Creepy Echo                         No Futuro
Stressed Out                        Eu Sei Mas Eu Não Sei
Homem-Cliché                   Coisa Pra Caramba Pra Fazer
Ding Dong                             Para o Alto e Avante
Brasil's crazy garage-pop-punkers AUTORAMAS have a brand-new, dangerously powerful LP to offer – and what a wild one it is! With "Libido", released on SOUNDFLAT RECORDS in cooperation with the Brasilien label HEARTS BLEED BLUE (HBB), the group returns to their raw, punky roots that by all means need to be enjoyed at maximum volume!
With "Sofas, Armchairs and Chairs" they start off with an absolute signature- AUTORAMAS-song with its raving guitar and cheeky interplay between male and female vocals!
But this album is an outright succession of hit after hit – if it's songs like "Stressed Out" that move more towards the garage-rock-corner or "Ding Dong" as a pure punk-rock- tune with explosive guitars, a catchy melody, minimalist lyrics and a cool attitude – due to the clever songwriting and their highly addictive melodies you'll catch yourself singing and moving along to all of them sooner or later.
In contrast to the selection of tough, rockin' tunes on this frantic LP, the final song "Para o Alto e Avante" rounds it all off in a harmonising, cheerful Pop-Punk-Rock-way.
Covered in a fantastic-looking, futuristic artwork (by Julian Weber), this screaming record with its heavy dose of AUTORAMAS-garage-pop-punk-rock-greatness will absolutely knock you off your feet!!!
THE NEATBEATS – Operation The Beat LP (SFR-091)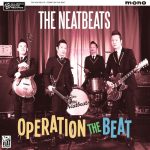 A:                                                     B:
It's My Friday                            Bye Bye Very Good
Shake! Twist! Gravy!            Sweet Cherry Pie
Iced Coffee                                Git It
You've Got What I Want    Honey Don't Cry
Ooh! My Beat!                         Hippy Hippy Shake
Rockin' Home                           One Fine Day
Road-Hug Rubber                  Don't You Do It No More
You Don't Care                        Winkle Picker
Here comes another hit-record by Japan's kings of 60's beat-music, THE NEATBEATS: "Operation The Beat".
As usual you can expect some fine mid-sixties sound with wild guitars, Merseybeat- harmonies, a twistin' beat and a lot of fun. This time, you get a lot of it NEATBEATS- originals with mostly Japanese vocals. Their elaborate songwriting and authentic vintage recording add up to their fabulous signature-sound, that we know and love from their previous records. Whether it is wild instrumentals like "Winkle Picker" or fun dancin' tunes like "It's My Friday" or "Sweet Cherry Pie" – you definitely won't sit still listening to these songs.
Of course, you also get a few of their brilliant coverversions of 50s/60s classics again, such as THE SORROWS' "You've Got What I Want", the ballad "You Don't Care" (originally by ARTHUR ALEXANDER), the Rock'n'Roll-tune "Git It" by BOB KELLY AND THE PIKES or the classic "One Fine Day", best known by
THE CHIFFONS. THE NEATBEATS' fabulous new album is a must-have for anyone into wild beat'n'roll with a lot of Japanese charm.
THE ELECTRIC MESS – The Beast Is You LP/CD (SFR-090 / SFR-CD-042)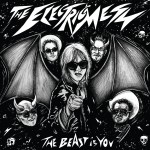 A:                                                    B:
Disconnected                         You Can't Hide
We're Gonna                          Crash Plastic Jack
I'm Gone                                    It Happens All The Time
You're My Overdrive         Mystery Girl
Snow Queen                           Read You Your Rights
No One Gets Out                 Out Alive
The Beast Is You                   Yes, Future
Brand-new LP "The Beast Is You" by New York's brilliant ELECTRIC MESS has arrived! This album is loud, wild and completely electrifying.
The record absolutely catches the band's powerful mixture of 60s rock, punkrock and 80s garage-revival with incredibly cool vocals by tough frontwoman Esther Crow, wild guitars and rockin' beats. "Disconnected" or "Snow Queen" display a little more their wild punkfacet, while "You Can't Hide" and "It Happens All The Time" go more in the 60s garage-direction with catchy songwriting, a stomping beat, and rockin' wildness. "Mystery Girl"again has more of a pop-punk-side to it with a slightly softer tone and fantastic harmonies.
The most downtempo-song of the album is also its final one, adding a slightly different touchto it and with singer Oweinama Biu's vocals reminds one a little bit of David Bowie.
All in all "The Beast Is You" is a fantastic album by a fantastic band that leaves nothing to be desired!
FLAMINGO TOURS – Lucha Libre LP/CD (SFR-089 / LCM 2018002)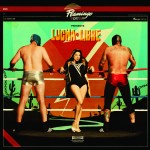 A:                                                   B:
Guerrero                                   Dance To The Devil
Si Me Abrasas                         Dia De Muertos
Mexican Dogfight                 Savages
Sangrita                                      Agarrame
It's Cheaper                             Rosita Went To Jail
FLAMINGO TOURS from Spain play their very own mixture of rhythm'n'blues, rock'n'roll, exotica and a touch of soul, surf and garage music. You can hear rockin' guitars, a rhythmic beat, an incredible soulful female voice à la Etta James, Gizelle or Derriere – elements like a dreamy steel guitar here and a groovy hammond organ there, and naturally you can also feel the wild Spanish temperament.
After their debut album "Right On Time" on A-WAMBA RECORDS and two 7"s, their second LP is released on SOUNDFLAT RECORDS in co-production with LA CUPULA MUSIC.
"Lucha Libre" starts off with the rockin', wild "Guerrero", introducing singer Myriam Swanson's powerful voice, which is absolutely breathtaking. The off-beat vocal-surf-tune "Mexican Dogfight" fits in well among the cool bar-tune "Sangrita" with its jazzy hammond-organ and beautiful Spanish ballads such as "Si Me Abrasas" and "Agarrame". The dramatic rhythm'n'blues-tune "It's Cheaper" instantly gives you goosebumps and charming singer Myriam Swanson almost sounds like Amy Winehouse.
"Dance To The Devil" opens up the B-side as a fun rok'n'roll dancin' tune and with "Dia De Muertos" follows a slower, smooth exotica-tune. Finally the band even adds some country-elements like steel guitar and accordeon, to the Mexican/American-sounding "Rosita Went To Jail".
So make sure to save yourselves a copy of "Lucha Libre", the simply fantastic second
album by Barcelona's highly talented FLAMINGO TOURS!