SFR Summer Bash Festival
SOUNDFLAT RECORDS BASH!
For more than 10 years we have been celebrating our label-fest, first in Leipzig, Germany, now in Cologne, Germany! Except for the warm-up party we have only bands on stage with a release on Soundflat Records! 1 – 2 other bands play at the warm-up party every year. We also  have the best international 60's and Mod-DJs from now playing their rare and original 45s after the bands. On top of that we also organise specials every year, like Go-Go Dancers, Bowling Party, TramRide- and BusRide Partys, R'n'R Minigolf special and much more!
Along with this event we also release our annual compilation CD with tracks by the performing Soundflat-bands.
Here you find the information for the upcoming event:
SOUNDFLAT RECORDS SUMMER BASH 2019
xxxxxxxxxxxxxxxxxxxxxxxxxxxxxxxxxxxxxxxxxxxxxxxxxxxxxxxxxxxxxxxxxxxxxxxxxxx
SOUNDFLAT RECORDS SUMMER BASH 2019
Germany's hottest Garage & Beat Weekender!
15. – 18.08.19 @ Artheater & Mongogo Cologne in Cologne/Germany
International Band- & DJ Line-Up / Crazy-Bus-Cruise / Art Exhibition / Stalls & More
—–
Details:
Friday the 16th of August at Artheater:
*8pm doors open
*11pm – THE FUZZTONES (USA)
(first gig since 2013 in Germany outside of Berlin)
*10pm – THE CHICKENBACKERS (ESP)
(exclusive and first Show in Germany)
*9pm – LOS INFARTOS (IT)
(first time in Germany)
*8:30/9:45/10:45pm – THE BONESHAKERS (GER)
*12pm – DJ-Party on 2 Floors
———-
Saturday afternoon the 17th of August:
5pm – 8pm CRAZY-BUS-CRUISE with the Soundflat Bus-Express across Cologne with the SFR Ballroom Bash DJs, cold beer & Schnaps.
!!! 40 tickets only!!!
Details for the Crazy-Bus-Cruise party:
coming soon here!!!
———-
Saturday the 16th of August at Artheater:
*8pm doors open
*11pm – THE EMBROOKS (UK)
(exclusive show in Germany)
*10pm – THE MERGERS (GER)
(back on stage at the Bash)
*9pm – THE TOKYO BLUES BREAKERS (JAP)
(first time and exclusive show in Europe)
*12pm – DJ Party on 2 floors
———-
Thursday the 15th of August at The Mongogo Cologne:
Warm-Up Party:
*7pm Doors Open
Bands:
*9pm – THE WANKLANKS (NL)
*8pm – THE MORIARTEES (GER)
please note: The bands start punctually at 8pm
———-
International DJ-Line Up:
Laurent Réus (Revolver Records, PT)
Fred Bodysway (BEL)
Fernando Smogger (ESP)
Matt Fox (Soul City Cologne, GER)
Michael Wink (2 Men From L.I.N.Z. ,GER)
Volker Capone (GER)
Kevin The "K" (Hip Shakin' Beat Club/Shake Appeal, GER)
Marco Traxel aka Traxman (Soundflat Records/Topsy-Turvy Records/Hip Shakin' Beat Club, GER)
These DJs will spin their 45s in 2 rooms!
Listen to the best and rarest PSYCH, R&B, FREAKBEAT, NORTHERN SOUL, HAMMOND SOUNDS, YE-YE, GARAGE, TITTYSHAKERS & more killer tunes!!!
———–
Moderation:
Jenz Bumper
———–
– RECORD STALLS (new and vintage records from the 50s till now)
– ART EXHIBITION
– & MORE
———-
Ticket Sale:
Advance-Tickets (+4,5 % and + 0,99 € advance booking fee)
– Week-end Ticket with Bus Cruise (Limited to 40 Tickets) – 60€
– Week-end Ticket only – 45€
– Day Ticket (Friday or Saturday) – 25€
Presale under: www.eventbrite.de, sfrballroombash@googlemail.com or at the Mongogo
Door-Tickets
– Week-end Ticket with Bus Cruise (Limited to 40 Tickets) – 65€
– Week-end Ticket only – 50€
– Day Ticket (Friday or Saturday) – 30€
– Thursday Warm-Up Party 10€
– Aftershow-Ticket (Friday or Saturday) – 6€
—
For any questions write to:
sfrballroombash@googlemail.com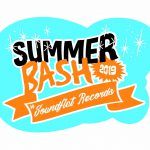 For any questions about the Summer Bash please write to: sfrballroombash@googlemail.com
In the past we had the following bands on stage:
SOUNDFLAT RECORDS
The Incredible Staggers / The Kaisers / The Monsters / The Rapiers / The Montesas & Montesitas / The Neatbeats / The High Learys / King Salami & The Cumberland 3 / The Imperial Surfers / Fuad & The Feztones / The Mergers / The Norvins / Hara-Kee-Rees / Los Glurps!! / The Stags / The Satelliters / Les Playboys / Baron Four / Cecilia & The Sauerkrauts / The New Piccadillys / Moonrite / The Rapiers / The Omens / The Minnesota Voodoo Men / The Gentlemen's Agreements / The Waistcoats / The  Smoggers / The Electric Mess / The Ready-Mades / Los Retrovisores / King Cornelius & the Silverbacks / Janey & The Ravemen / The Shook-Ups / The Cool Jerks / The No-Things / Les Separatwists / The Cayman Kings / Autoramas / The Fadeaways / The Bad Beats / Les Envahisseurs / The Shakers / Tuna Tacos / The Hi-Class Joes / Las Aspiradoras / Peter Berry & The Shake Set / Les Kitschenette's / Curlee Wurlee / Slow Slushy Boys / The Felines / Muck & The Mires / Cavemen V / Dr. Explosion / Trashmonkeys / The Branded / Wild Evel & The Trashbones / The Mystic Brew / Les Braqueurs / Kommando Beat / The Moonstones / The Jackets / The Giant Robots / The Royal Roosters / Jon & The Vons / Adolphe Sex Et Ses Machines / The Boonaraaas!!! / The Link Quartet / Ray Daytona & The GooGooBombos / The Kumari / The Titty Twisters Orchestra / B D Kay & The Roller Coaster / The Barkelliters

NON SOUNDFLAT RECORDS
The Freaks Of Nature / Men From S.P.E.C.T.R.E / Jonah Gold & His Silver Apples / Chrome Reverse / The Kryng / Midnight Kings / Dead Beat Boogies / Royal Hangmen / Maggie's Marshmallows / The Outlettes / One Fathom Down / Speedball Jr. / Charm Bag / Los Mosquitos